Your instructors are widely regarded as some of the world's foremost specialists in skin cancer medicine and business management, including: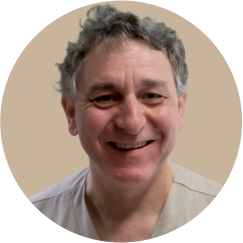 Dr Victor Harling
Skin Cancer Doctor at Redcliffe Skin Cancer Centre
MBBS, FRACGP, Dip Dermatology (Wales)
Dr Victor Harling obtained his medical degrees from The University of Queensland in 1983. He worked for Queensland Health and the Wesley Emergency Centre for a number of years before pursuing his interest in Skin Cancer Medicine.
Victor undertakes regular professional development courses and has obtained a Diploma of Skin Cancer from the Skin Cancer College Australasia. He teaches the Advanced Certificate of Skin Cancer Medicine course to fellow GPs, quality assured by Bond University.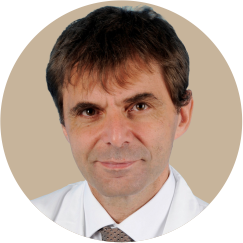 Dr Harald Kittler
MD
Professor at the Department of Dermatology, Medical University of Vienna, Austria
Dr Harald Kittler has a special clinical interest in dermoscopy of pigmented skin lesions. His main research interest is digital dermoscopy, follow-up of pigmented skin lesions, and computer assisted digital dermoscopy. Harald has been working for 10 years in the field of dermoscopy and has published a number of scientific articles especially in the field of digital dermoscopy and dermoscopic follow-up of melanocytic nevi.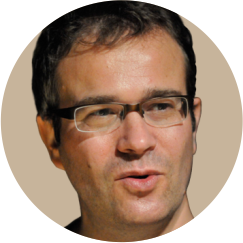 Dr Luc Thomas
MD, PhD
Professor and Chairman Department of Dermatology, Medical University of Lyon, France
Dr Luc Thomas was Board-certified in dermatology in 1989 at Lyon 1 University. He was trained as a post-doctoral fellow at Harvard Medical School in 1990 and 1991, and obtained his PhD degree at Lyon 1 University in 1993. He became full professor of dermatology in 1996, first class professor in dermatology in 2009, and Chairman of the Department of Dermatology of Lyon 1 University - Centre Hospitalier Lyon Sud in 2003. He obtained his Board certification in Clinical Oncology in 2013.
Luc's main research fields include skin oncology, early diagnosis of melanoma, dermoscopy, skin surgery and nail diseases. He has published more than 400 peer-reviewed scientific articles in international journals, is the co-editor of four books published in several languages and co-author of more than 25 books. He has lectured at many international meetings, is an associate editor of Dermatology, a member of the board of the International Dermoscopy Society, a past member of the board and treasurer of the French Society of Dermatology from 2000 to 2003, and treasurer of the World Congress of Dermatology in Paris in 2002.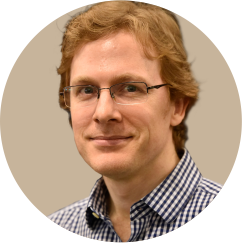 Dr Hamilton Ayres
BA, BSc, BMBS, FRACGP
Dr Hamilton Ayres graduated from Flinders University in 2004. He worked in Adelaide as a Plastic Surgery Registrar at Flinders, Repatriation General Hospital and the Royal Adelaide Hospital. His main role was the management of trauma, hand injuries and difficult skin cancers. Hamilton has obtained a Fellowship of the Royal Australian College of General Practitioners and Certificates in Primary Care Skin Cancer Medicine, Dermatoscopy and Histopathology from HealthCert and The University of Queensland School of Medicine.
Hamilton is a regular presenter and demonstrator at skin cancer education courses around Australia, assisting other doctors in obtaining the skills required to detect and treat skin cancer. He enjoys teaching as well as engaging in the surgical side of skin cancer medicine.
PROGRAM DELIVERY
Medical professionals can apply for a two-day or five-day program where they will experience first-hand the day-to-day operations and interactions of world class skin cancer facilities. Participants will further develop their clinical knowledge by observing experienced skin cancer doctors, participating in case discussions and asking questions on all aspects of skin cancer treatment and patient care.
IMPORTANT DATES
Medical professionals must submit their application with their preferred dates at least one month prior to the program commencement date. HealthCert will contact the facility and arrange for the placement of the applicant at the host facility. Participants must commence the program at the latest six months after their application has been accepted.
TRAVEL & STAY
Participants are expected to independently organise and fund their travel and accommodation throughout the duration of the program. They are responsible for their own insurance and a disclaimer must be signed for HealthCert and partners. The hosting facility will provide day time activities from 9am to 5pm during weekdays only.
Course Fees AND PAYMENT OPTIONS
General Practitioner Fees
*The Medical University of Vienna only accepts general practitioners.
ASSESSMENT REQUIREMENTS
No assessment is required for this activity. However for members of the RACGP who wish to qualify for Category 1 CPD points certain records must be kept and session summaries completed. See the CPD section below.
CERTIFICATION AND Accreditation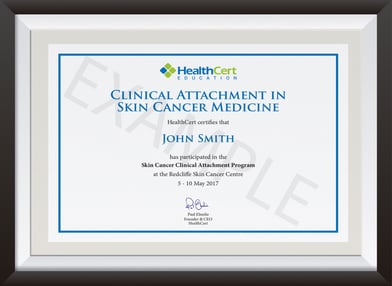 For members of the RACGP these activities are considered as a "Supervised Clinical Attachment" activity which qualify for 40 Category 1 points. A list of the required information will be provided upon registration. The participant must complete these documents and submit them to the RACGP upon completion. This is a self-submitted activity. HealthCert will provide a "Certificate of Clinical Attachment - Australia" or a "Certificate of Clinical Attachment - International" to confirm completion of the activity.

LEARN MORE