PROGRAM OVERVIEW
The Medical University of Vienna is the largest medical organisation in Austria, as well as one of the top-level research institutions in Europe and provides Europe's largest hospital, the Vienna General Hospital, with all of its medical staff. You will work with the residents and specialists of the Department of Dermatology and see patients with multiple nevi and multiple skin cancers, including melanoma. You will also have the unique opportunity to participate in grand rounds, and observe and perform in-vivo diagnostic methods (dermatoscopy, digital dermatoscopy, confocal microscopy).
THE FACILITY
The Medical University Vienna (short: MedUni Vienna) is one of the most traditional medical education and research facilities in Europe. With almost 7,500 students, it is currently the largest medical training centre in the German-speaking countries. With its 27 university clinics, three clinical institutes, 12 centres of theoretical medicine and numerous highly specialised laboratories it is also one of the most significant top research institutions of Europe in the bio-medical sector. The Medical University of Vienna is the largest medical organisation in Austria, as well as one of the top-level research institutions in Europe and provides Europe's largest hospital, the Vienna General Hospital, with all of its medical staff. The Vienna General Hospital has about 100,000 patients treated as inpatients and 605,000 treated as outpatients each year.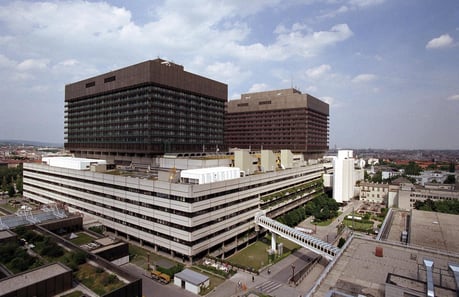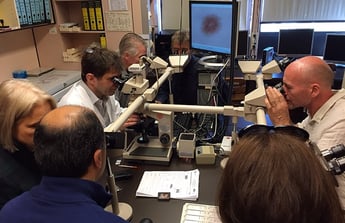 Entry Requirements
The clinical attachment program is aimed at qualified general practitioners with a clinical interest in skin cancer medicine who have completed the HealthCert Skin Cancer Medicine or Surgery courses (or equivalent). Please note: The program is not suitable for and cannot be attended by nurses.
The university requires a Master degree as one of the entry requirements for this clinical attachment. However, if you have an MBBS, the Master degree is not necessary as the university considers the MBBS as equivalent to a European Master degree.
Entry requirements can be found here.
PROGRAM OUTLINE
The program can be tailored individually to the participant's interests, and activities may include, but are not limited to:
Sessions in consulting and theatre
Full-body skin examinations, consultation, and dermoscopy
Biopsy techniques (punch and shave)
Cryotherapy, curettage, field treatments
Ellipse and direct repair
Flaps and grafts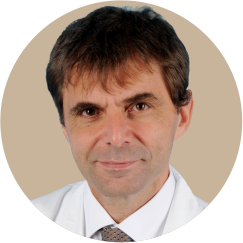 Dr Harald Kittler
MD
Professor at the Department of Dermatology, Medical University of Vienna, Austria
Dr Harald Kittler has a special clinical interest in dermoscopy of pigmented skin lesions. His main research interest is digital dermoscopy, follow-up of pigmented skin lesions, and computer assisted digital dermoscopy. Harald has been working for 10 years in the field of dermoscopy and has published a number of scientific articles especially in the field of digital dermoscopy and dermoscopic follow-up of melanocytic nevi.
Prof Philipp Tschandl
MD PhD
Dermatology Resident at Medical University of Vienna, Austria
Dr Philipp Tschandl graduated from the Medical University of Vienna where he also obtained his PhD degree. His main research field is skin cancer, especially its early diagnosis through dermatoscopy, and the teaching of that method. He is an executive board member of the International Dermoscopy Society, secretary of the National Dermatopathology Society in Austria, and member of the Fostering Trainee Education Committee of the EADV.
Philipp is teaching dermatology in the core curricula of Human and Dental Medicine, lectures continuously on dermatoscopy at national and international meetings and workshops, and co-organised the 4th World Congress of Dermoscopy 2015 in Vienna. He has published more than 30 peer-reviewed scientific articles and is co-author of a major dermatoscopy textbook which has been translated into multiple languages.
PROGRAM DELIVERY
Medical professionals can apply for a two-day or five-day program where they will experience first-hand the day-to-day operations and interactions of world class skin cancer facility. Participants will further develop their clinical knowledge by observing experienced skin cancer doctors, participating in case discussions and asking questions on all aspects of skin cancer treatment and patient care.
Please note that we can't guarantee any specific procedures due to the nature of clinical work and the type of patients seen on certain days.
IMPORTANT DATES
Medical professionals must submit their application with their preferred dates at least one month prior to the program commencement date. HealthCert will contact the facility and arrange for the placement of the applicant at the host facility. Participants must commence the program latest six months after their application has been accepted.
Please note that approximately three to four months' notice may be required to facilitate desired booking dates for clinical attachments outside Australia.
TRAVEL & STAY
Participants are expected to independently organise and fund their travel and accommodation throughout the duration of the program. The hosting facility will provide day time activities from 9am to 5pm during weekdays only.

For more information on Vienna please click here
Course Fees AND PAYMENT OPTIONS
General Practitioner Fees
ASSESSMENT REQUIREMENTS
No assessment is required for this activity.
Certification and Accreditation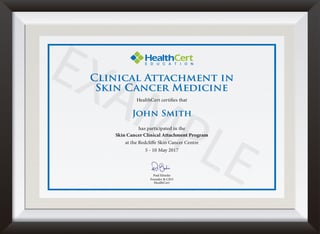 Supervised Clinical Attachments qualify for Performance Review CPD hours.
Must be a minimum of three contact hours.
Review the guides and templates available from RACGP and ACRRM prior to commencing a Clinical Attachment to ensure you document all requirements for this self-submitted activity.
HealthCert Education will provide a "Certificate of Clinical Attachment – Australia" to confirm completion.